The time has come again! Our editorial team is inviting you to DISCOVER, SHARE, LEARN and NETWORK, on SATURDAY SEPTEMBER 30 2017, from 6 pm to 10 pm, at DIASPORA SPEAKING; an event that commemorates the second-year anniversary of SAYASPORA and aims to celebrate & showcase the inspiring work of women and youth stemming from the African diaspora. The theme of this year's event will be:" Bridging the Gap"
Here are 4 reasons why you should attend Diaspora Speaking 2 on September 30th.
1)    Network Network Network
They say your network is your net worth so let's network on September 30th!
Diaspora Speaking 2 will afford you the opportunity to meet, interact and network with the movers and shakers of the African Diaspora. Make sure to bring your business card and get ready to make life changing connections. They say your net worth is your network so let's network on September 30th!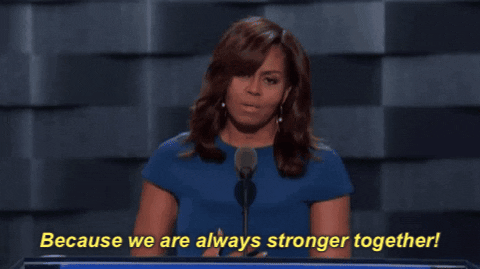 2)    The Theme
"Two worlds apart: Bridging the Gap". For this second edition, we hope to explore how the Diaspora can maintain a meaningful connection with those on the continent and how the Diaspora can remain in touch with the realities of the continent moving past the objectification and romanticization of "home". A very important and relevant topic for many young Africans that face the realities that come with moving back home.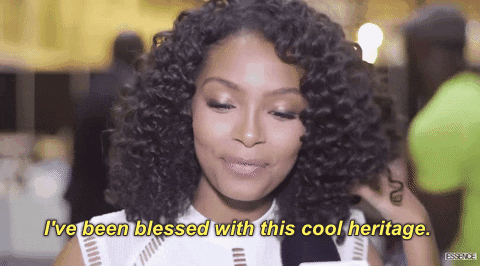 3)    Line up of inspiring panelists, entrepreneurs and African creatives
 We are so excited about our amazing panelists, featured artists and entrepreneurs! Here are some of the names that will be in attendance:
Jackie Bagwiza is a team Member of Commounground App, an emerging knowledge and information networking mobile application that connects African students and those living in the diaspora across campuses. www.commoungroundapp.com
Doro Saiz is the founder of Journée du Bénin & CEO of TALA: The African Leather Apparel, Entrepreneur, photographer, creative and community builder, Doro is a well-rounded individual based in Montreal. His latest project: Journée du Bénin, an annual 2-3 days event that showcases a new and vibrant image of Benin, its culture, and its diaspora through conferences, art & entrepreneurship.
Ras Mutabaruka, Rwandan-Canadian entrepreneur and community builder, Ras is the founder of The African Perspective Magazine (TAP). TAP is an online and print magazine that counters the often one-dimensional narratives of Africa and that proposes more nuanced, dynamic and complex narratives from the African perspective. http://www.tapmagonline.com/
Soukayna Moroccan-Canadian writer, curator and artist student in Art History and Film Studies and French Literature. Being Moroccan, the main focus of her work is to bring knowledge about the continent of Africa, especially Northern Africa, and discuss how the romanticization and fetishization of the continent is a topic that is still relevant today. If it's not by promoting discussions, the artists also take photographs in which she hopes to create a new narrative about her « home », writes poetry, and is always looking for new ways to bring intersectionality into the different mediums that are part of her everyday life.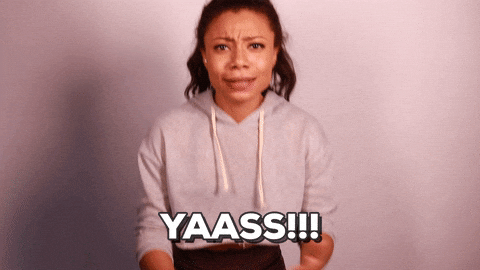 Additionally, there will be an art exhibition by talented members of the diaspora and a local entrepreneur highlight. Interact with the genius minds of the founders of African brands like Kisiwe Beauty, a cruelty-free, vegan and organic make up branding catering to the needs of women of colour. http://www.kisiwe.com/ , Fekhanti Brand new, handcrafted clothing brand made in Sahel. http://www.fekhanti.com/, Atelier APL African-inspired Clothing and accessories brand with a modern and young touch! @atelier.apl, BENCO  Montreal-based African apparel brand, Arty Law  Law practice for creative businesses and artists. http://artylaw.com and much more!
4)    Great ambience
This year's location is Art Gang Montreal, a contemporary art gallery on 6524 St-Hubert & 3790 St-Laurent Montreal. The location is super convenient and the perfect place for this event.  You will listen to jams from DJ SET W/ BONBON KOJAK (Moonshine), https://soundcloud.com/bonbon-kojak . Enjoy mouth-watering delicious appetizers, but most importantly come for fun evening, network, indulge in thought provoking conversations with members of the diaspora.
Get your ticket now! https://www.eventbrite.ca/e/diaspora-speaking-ii-tickets-37630635243
EARLY BIRD 15$ – LIMITED TICKETS – REGULAR: 20$
DIASPORA SPEAKING is a bilingual event namely: English and French will be used during the event. Our panelists will present in the language that is most comfortable to them.
DIASPORA SPEAKING est un événement bilingue. Les panélistes, artistes et entrepreneurs présents communiqueront dans la langue qui leur convienne.
We can't wait to see you!
[q_team team_image=" team_image_hover_color=" team_name='LEHLÉ BALDÉ' team_name_tag=" team_name_font_size=" team_name_font_weight=" team_name_text_transform=" team_position='Social Media Analyst' team_position_font_size=" team_position_color=" team_position_font_weight=" team_position_text_transform=" text_align=" team_description='Lehle is a Fulani of Senegalese descent. She is a third culture kid who has lived in over 9 countries in Africa, Europe and North America. She has a BA in Communications and a Masters in International Marketing Strategy. A passionate pan Africanist, she sees SAYASPORA as a platform to inspire and empower young African women.' team_description_color=" background_color =" box_border =" team_social_icon_pack ='font_awesome' team_social_fa_icon_1 =" team_social_fa_icon_2 =" team_social_fa_icon_3 =" team_social_fa_icon_4 =" team_social_fa_icon_5 =" team_social_fe_icon_1 =" team_social_fe_icon_2 =" team_social_fe_icon_3 =" team_social_fe_icon_4 =" team_social_fe_icon_5 =" team_social_icon_1_link =" team_social_icon_2_link =" team_social_icon_3_link =" team_social_icon_4_link =" team_social_icon_5_link =" team_social_icon_1_target ='_self' team_social_icon_3_link =" team_social_icon_4_link =" team_social_icon_5_link =" team_social_icon_2_target ='_self' team_social_icon_3_target ='_self' team_social_icon_4_target ='_self' team_social_icon_5_target ='_self' show_skills ='yes' skills_title_size=" skill_title_1 =" skill_title_2 =" skill_title_3 =" skill_percentage_1 =" skill_percentage_2 =" skill_percentage_3 ="]